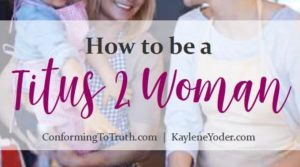 I am so thankful for Kaylene!! She has such a heart for God and a heart to encourage others!  She has been so gracious to feature my Titus workbook on her blog . Thank you sweet friend!
Becoming That Titus 2 Woman!
The book of Titus lists the characteristics of a Titus 2 Woman. The passage we pay most attention to in this book is chapter 2. In this chapter, God describes her as, reverent in her behavior, not a gossip, not enslaved to much wine. On top of all of that, she is to be a teacher of that which is good. Reading further into this chapter we learn that the reason for this behavior is twofold.
1) The Titus 2 woman is to teach and encourage the younger women. 2) She is to exhibit these characteristics so that the word of God is not dishonored. These 2 reasons alone leave me with my hands in the air asking myself how can I ever become that Titus 2 Woman?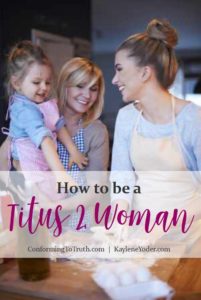 Will you join me over at Kaylene's place today to learn from the word of God how we can begin to become that Tius two women! In that post, you will be given the opportunity to receive my FREE Bible Study in the book of Titus! You can also subscribe below for the study:)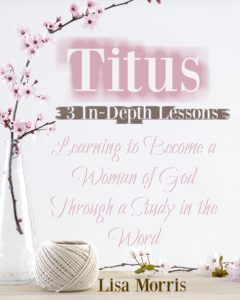 SaveSaveSaveSave
SaveSave