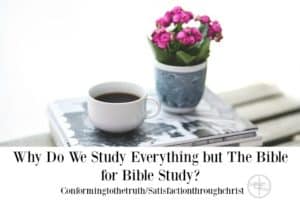 Why do we study everything but the Bible for Bible Study? I was scrolling through Pinterest today and clicked on a post that caught my eye. The writer of the post recommended 5 books to be used as Bible Studies.  All the recommendations were books? I cannot say whether they are good or bad books. I have not read any of them. As I read through the post I began to think about this. Someone writes a book, sprinkles a few Bible verses through it and on someone else's recommendation we pick the book up and use it for Bible Study.  PLEASE DO NOT CLICK OFF THIS PAGE OR RUN SCREAMING!  Books are great and serve a purpose if they are Biblically based. But, I have an observation that I would like to expound on. I see a trend and I hope by the end of the post you understand what I am trying to say!
Be sure and check out my Bible study resources at the bottom of this page!
What is The Trend? Follow me over to Satisfaction Through Christ and read the rest of the story!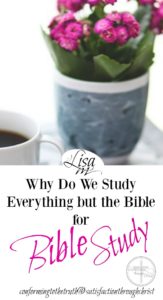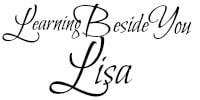 Conforming to the Truths Bible Study Resources