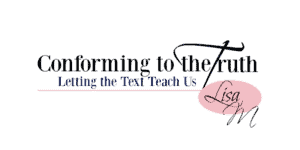 Become a member of Let's Study Truth Together Facebook Fellowship!
Here's what to expect from the group
# Free Access to all of my on-line Bible Studies
#Admission to the Fellowship Group. A place of encouragement and support as we study God's Word together.
#You will be the first to receive all happenings at Conforming to the Truth.
# Did I tell you it is FREE~~~~~~
Minded Sisters in Christ