Here is a list of blogs and podcasts that I read and listen to on a regular basis. These are some of my favorite women. We are sisters in Christ but also are becoming good friends! Their blogs and podcasts are Biblicaly and Theologicaly sound. I know they will encourage you and help in your walk with the Lord!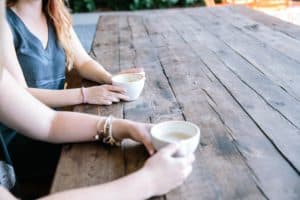 A Narrow Minded Woman: You can find resources on Bible Study,Theology/Discernment, Apologetics, Christian Living and much more.
God's My Healer: Brittany Allen, desires to encourage women to think and live biblically.
Renewed in Truth: Serves two types of women: the Theology-Loving Woman and the Fervent, World-Changing Gal. You will find resources that encourage and equip you in your study and growth in Christ!
Whole Magazine: Carmen Miller and her dedicated writers have hearts to led women into wholeness through the truth of the Gospel.
Women's Hope Project: Kim and Kimberly desire to Point the way to the sure and steadfast hope found only in Christ. They do this by offering biblicaly sound podcasts and articles.
Thankful Homemaker: Marci Ferrell, writes on the joy, freedom, and beauty of being a wife, mother, and homemaker.
Bless Your Heart and Home: Amanda hopes to encourage other women to see the beauty of Christ in His word so that we will learn to rest in the gospel in our daily lives.