"Whoever loves discipline loves knowledge, but he who hates reproof is stupid." Proverbs 12:1
Growing up, my parents never allowed me to call my brothers or anyone else stupid. I have three grown kids of my own now, and when they were younger, I would never allow them to call each other stupid either. I still believe we must be careful with our words. However, we must call it like it is, right? Did you know Jeremiah 4:22 records God calling His children stupid?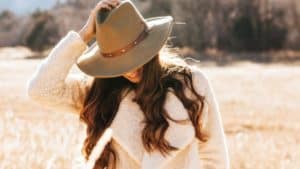 Most of us have heard the phrase, "Stupid is as stupid does." It means that an intelligent person who does stupid things is still stupid. In other words, you are what you do.
The writer of this Proverb is contrasting the righteous or wise with the wicked or the foolish/stupid. As children of God, we must learn to walk in godly wisdom. Today, let's look at this Proverb and examine our walk against the Word of God, praying and repenting of those stupid things we may be doing.
Proverbs 12:1 and Hebrews 12:5 teach, "For those whom the LORD loves He disciplines." When you and I are being disciplined by the Lord, in the moment it is anything but joyful…it is sorrowful. Afterward, however, there is joy! How can there be joy in discipline? Because we know the Lord disciplines those whom He loves. God's discipline is working in us wisdom and understanding. When complete, it yields a peaceful fruit of righteousness. The righteous love reproof and accept the Lord's correction.
Read the rest of this article over at Whole Magazine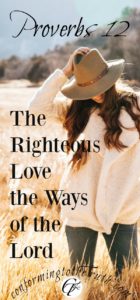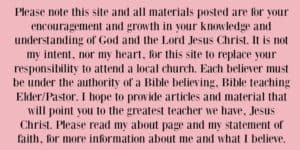 SaveSave