Genuine Faith
Study in the Book of James
This article goes along with our study in the book of James. If you are new here and would like to join in this study you can learn more at the end of this post.
Week:1~Genunie Faith Knows, Considers, and Does Not Doubt
Week 2~Genuine Faith Accepts Responsibility for His Sin and Repents
Week 3~ Genuine Faith Never Uproots the Word of God
Week 4: genuine Faith Understands God's Grace Makes Us All Equal
Week 5: Genuine Faith is a Loving Working Faith
Week 6: Genuine Faith: Understands the Importance of Taming its Tongue
Making a list and checking it twice gonna make plans without your advice. My plans are making me, weary!! I was trying to put words to the tune of "Santa Clause is Coming to Town", in case you may not have gotten it! Corny I know:) But, I hope it may in some way help you and I understand what James is talking about in James 4:13-17. Genuine faith knows we do not know what is best.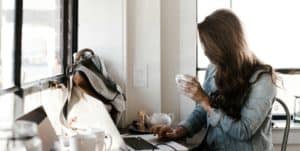 Are You a List Maker and a Planner?
Are you a planner? Do you plan everything down to the last detail? While you are making all these plans and writing down your list of things to do, do you feel confident that your goals will be met and you can now skip happily along?
Then surprise, something interferes with YOUR plans and the happiness and contentment you felt are suddenly turned to failure, defeat, and irritation.
That way of thinking describes me, on many days! Why do I, why do any of us, that are believers, react this way? I know God is Sovereign and in complete control of all things. But my reaction does not always reveal that I believe it. When I get depressed or irritated, when my plans are interrupted, it shows a heart that really is not trusting in and relying on God.
Should I Stop Making Lists and Plans?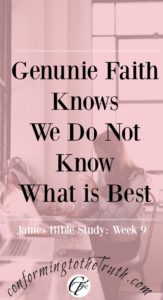 Is it wrong to make plans? No! The Bible never tells us not to make plans. It teaches that it is wise to do so. Do not forget the account in Genesis when Pharoah, really God, put Joseph in charge of storing up grain for the seven years of famine that would come upon Egypt. Genesis 41. So, plan and store away like the ants in Proverbs 6:6 and Proverbs 30:25.
But when you and I make these plans our mindset and heart ought always say, "If the Lord wills, we will live and also do this or that." James 4:15
You and I do not know what tomorrow will bring nor what the next minute will bring.  But God surely does! Instead of losing hope and getting upset when things do not go "our way" let's says as the Psalmist said, " But as for me, I trust You, LORD, I say, "You are my God." My times are in Your hands: Psalm 31:14-15a
God Has a Much Bigger Purpose and Plan
Remember, it is not all about us! It's all about God. He alone has the perfect plan. All things, even our disruptions, are done for His glory and our good. He works all things after the counsel of His own will. God's will is not always revealed to you and me. However, we can rely on and trust that whatever comes to pass is perfect.
Take a minute to look back at some of the plans you made which were interrupted and fell through. Are you thankful today that God worked His will in "your" plan? I know I  can look back and see that the hand of God was working even though at the moment it did not seem that way! I am so thankful that my plans where interrupted!
So, go ahead, make your list, check it twice, and leave it in the mighty hand of God!

Learn more about our James Study or our current study here: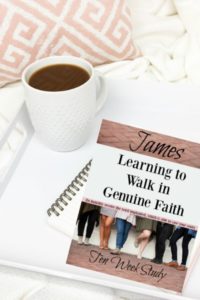 SaveSave
SaveSave
SaveSave
SaveSave
SaveSave
SaveSave