Genuine Faith
Study in the Book of James
This article goes along with our study in the book of James. If you are new here and would like to join in this study you can learn more at the end of this post.
Week:1~Genunie Faith Knows, Considers, and Does Not Doubt
Week 2~Genuine Faith Accepts Responsibility for His Sin and Repents
"In the exercise of His will He brought us forth by the word of truth, so that we would be a kind of first fruits among His creatures." James 1:18
God brought us forth by the word of truth, the gospel, which is His power to save. Romans 1:18. This word, the gospel also sustains forever the spiritual life of the believer.
What a gracious and generous gift God gives to His children! He implants His word in our hearts that we might know Him, grow in our knowledge of Him, and learn to walk in His Truths. His word has the ability and power to save our souls forever. The apostle Peter refers to this when he says, "You have been born again not of seed which is perishable but imperishable, that is, through the living and enduring word of God. 1 Peter 1:23.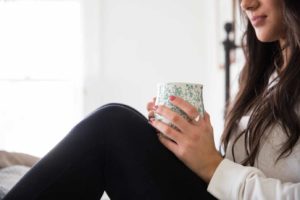 Be Not Discouraged In Humility Receive the Word Implanted
The Holy Spirit guides the believer into all truth. He teaches, trains, and shows us the filthiness and wickedness that still remains in us. Let's not be discouraged by this truth but rather, in humility, from the encouragement of the Scriptures, (Romans 15:4) receive the truth of the word which is actively saving our souls. Our desire should be to want to know the truth, not hide it nor delude ourselves.
The writer of Hebrews teaches we should pursue sanctification. The word pursue means, "to follow or press hard after, pursue with earnestness and diligence in order to obtain, go after with the desire of obtaining." Without sanctification we will not see the Lord. Hebrews 12:14. Genuine Faith Never Uproots God's Word!
Putting Off and Putting On
"Therefore putting aside all filthiness and all that remains of wickedness, in humility, receive the word implanted, which is able to save your souls." 
The Scriptures repeatedly instruct us to put off and to put on. The writer of Hebrews instructs the believer to put off the sin that so easily entangles us, Hebrews 12:1. The apostle paul instructs us with these words,
" Let us behave properly as in the day, not in carousing and drunkenness, not in sexual promiscuity and sensuality, not in strife and jealously. But put on the Lord Jesus Christ, and make no provision for the flesh in regard to its lusts" Romans 14:13-14. 
The true believer is already "positional" sanctified. This means in the past, God granted us justification, a once-for-all, position of holiness in Christ Jesus. Acts 13:39. However, we do continue to sin. 1 John 1:10. Also see Paul's words in Romans 7: 14-21.
After our initial sanctification we are in the process of what theologians refer to as "progressive sanctification". God guides us to maturity. Philippians 1:6. You and I are active in progressive sanctification. We put aside worldly desires for the means of holiness.
Never Uproot the Word of God!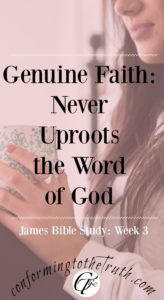 The words in James, are instructing us to put aside all of the filthiness and wickedness that remains in us. Humility bows the knee, receives these truths, and never uproots or puts them away.
Do you find yourself fighting against the truth in God's Word? Do you look at yourself in the mirror of God's Word and walk away forgetting what you look like? Do you desire a heart to be guided by the truth? The Psalmist had a heart to be trained in the Word of God. Read the words of these Psalms and pray to God asking Him to change your heart.
"Make me know Your ways, O LORD, teach me Your paths. lead me in Your truth and teach me; for You are the God of My salvation; For You I will wait all day." Psalm 25:4-5

"Teach me Your ways, O LORD, and lead me in a level path because of my foes." Psalm 27:11

"Teach me to do Your will, for You are my God; let Your Spirit lead me on level ground." Psalm 143:10

Learn more about our James Study or our current study here: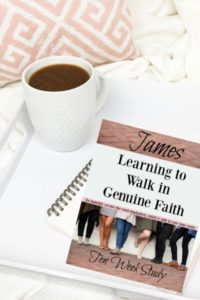 SaveSaveSaveSave
SaveSave
SaveSave
SaveSave
SaveSave
SaveSave
SaveSave