Hi, everyone! This three-week online study has come to a close. However, you may still access the Bible Study guide.
I am so excited to announce that on Monday, March 27, 2017, we will be starting our new Bible study in the book of Jude! We will spend three weeks in this 1 chapter, 25 verse book. Do not let the size fool you! This book is packed with much-needed guidance and wisdom for our day! Jude felt it necessary to write to the church and appeal to us to contend earnestly for the faith. I felt it necessary that we spend some time in this book learning what to look for and how to stand for the faith!
What to Expect From This Study!
For those who are trying to decide if this study will meet your needs here is a brief overview of what to expect:)
We will be reading, writing, and studying through the book of Jude for a total of 3 weeks.

Our first week of study in this book will consist of only reading the book. This is something new I have started with some of my shorter studies. (We will read the book through every day for the first week. Do not panic:) There is only 1 chapter in Jude. This can be done!! I have faith in you! It is my practice to read the book we are studying every week while we study it. That will not change.

Because Jude is so small I thought it would be good not to only read the book but write it as well.  So our second week together in Jude we will be writing the book. 5 Verses a day.

In the third week, we will work through every verse of Jude. The study will contain 1 lesson. Sounds short but I will have plenty of questions in the study guide to make sure we understand what God through the Holy Spirit is teaching.
Studying the book of Jude learning to contend earnestly for the faith!
Click To Tweet
What you need to do if you have decided this study is for you.
After you read about our Facebook Group click on, "Jude Bible Study Sign up." You will be directed to a page to subscribe to my blog. Once you sign up and confirm your subscription you will be sent, via e-mail, your Bible Study download. It is that easy!
You will be working on this study at home on your own. You know you could grab a friend or two and work together through Jude! Accountability, and Iron Sharpening Iron. And you could join a community of women who are committed to studying truth together. I have online studies going on all of the time. By being in the group and receiving my e-mails you will always be informed of all new studies coming out.
Facebook Group!
Our Facebook Group is a place for us to meet and encourage each other as we study truth together. It is a place you can ask for prayer, ask questions, and share what you are learning. You can ask to join the group by clicking on the image below. It will direct you to the Facebook Group!  Go ahead join now before you forget! Then come back and get your Jude Workbook! We all need encouragement and you may be just be the one God uses:)
Join Here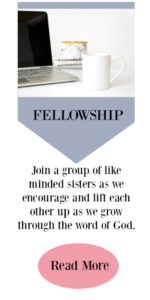 Let's Get you Signed up For This Study

Would you please share this online study with your women's groups, friends, and family! Let's form a community of women, of all ages, who desire to know God, know the gospel, and conform their lives to the truth of the Word!