Bible Study in 1 Peter
Learn More Below About My New Online Study Coming Soon!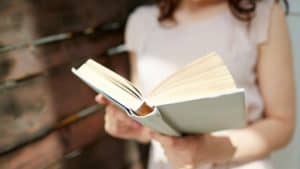 People image created by Pressfoto – Freepik.com
We live in a day and age where most people believe there is no absolute truth. Everything is left to your own opinion. Whatever seems or feels good at the moment, just do it. There is a view that says there are no absolutes that define reality. This line of thinking leads to the idea that there is no authority for deciding what is right or what is wrong. Beloved, we know that is not true! Jesus says in John 17:17, " Sanctify them in truth; Your word is truth."  The ruler of this age is trying to get you and me,  who are believers, to believe his lie, "Did God really say?"  Yes! He did say and God's Truth is absolute truth. Beloved, desire to know the absolute truth of the word!
God's Word Is Absolute Truth
Peter tells those who have tasted the kindness of the Lord, " long for the pure milk of the word." 1 Peter 2:1-3. God's word is absolute truth. 1Peter 2:2 defines God's word as, pure, unadulterated, without dishonest intent. God's word is not deceitful. He says what He says and means what He means. Beloved, that is good news for us! We can trust in and rely on His word! When God says we will suffer in our walk on this earth, we will suffer in our walk on this earth. Believe Him! But when He says He will protect us by His power, He will protect us by His power! Believe Him!
He tells us that every knee will bow and every man will confess that He is Lord! Believe Him!
God's word is absolute TRUTH!
Click To Tweet
God's Word is Eternal
1 Peter 1:23 teaches that you and I have been born again of seed that is imperishable! The seed which Peter is speaking is the word of God. God's word will not ruin, is not subject to death or decay, it endures forever and ever.
For, all flesh is like grass, and all its glory like the flowers of grass. The grass withers and the flower falls off, but the word of the LORD endures forever."
Long For The Pure Milk of the Word
Do you long for the pure milk of the word of God? Do not let the lies and schemes of the devil turn your eyes and ears to the devastating lies of his word. He is clever and looking for someone to devour!  Paul says in Ephesians 5:6, "Let no one deceive you with empty words. "Peter urges us to long for the pure milk of the word. He is saying, do not delay, do it now, take action! There is no time to wait! By it, God's eternal, unadulterated word, you will not be deceived!
Beloved are you longing for the pure milk of the Word?
Click To Tweet
I will close with the words of Charles Spurgeon!
Charles Spurgeon says,
"If you have once had that sweet taste in your mouths, you will wish to have it always there, and you may do so if you continue to drink the unadulterated milk of the Word, and do not sour that good milk through tempests of malice, and envy, and evil speaking…
Be glad to get simple truth, the "milk of the Word." Even if you can digest the strong meat of the Word, never grow weary of the milk, for it is always good diet even for a full-grown man in Christ. Do not crave milk and water, but "desire the unadulterated milk of the Word that ye may grow thereby." It is not enough for you to be spiritually alive, you must grow; and especially while you are babes in grace, your great desire should be that you may grow…"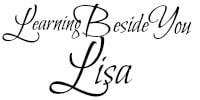 Are you looking for a Bible study? Click the box below to check out our next upcoming online study!! You will also get access to my Current Bible Study Workbooks! 

SaveSave