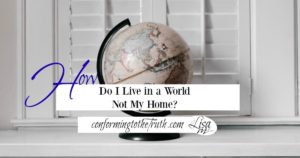 How do I live in a world, not my home? Do you ever feel like a wave tossed back and forth in the sea? Living as a believer in a world, not our home can seem daunting at times. It is big and demanding. There are so many things that vie for our heart.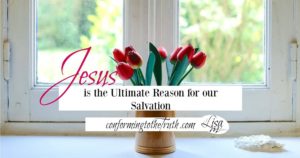 The word of God describes mankind as sinners, haters, people who live in the lust of the flesh and walk according to the course of this world. Not a pretty picture is it! In our previous conversation, we answered the question, "Why Would God choose Anyone for Salvation."  Today we will look at the question, "How does God cleanse a sinner from defilement and remove His wrath and condemnation?" Jesus is the answer!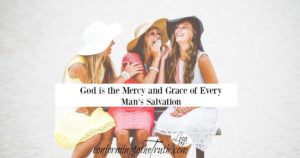 Can you imagine the humbleness and joy Peter must have felt as he wrote these words praising God for His salvation, "Blessed be the God and Father of our Lord Jesus Christ, who according to His great mercy has caused us to be born again to a living hope through the resurrection of Jesus Christ from the dead." 1 Peter 1:3
.